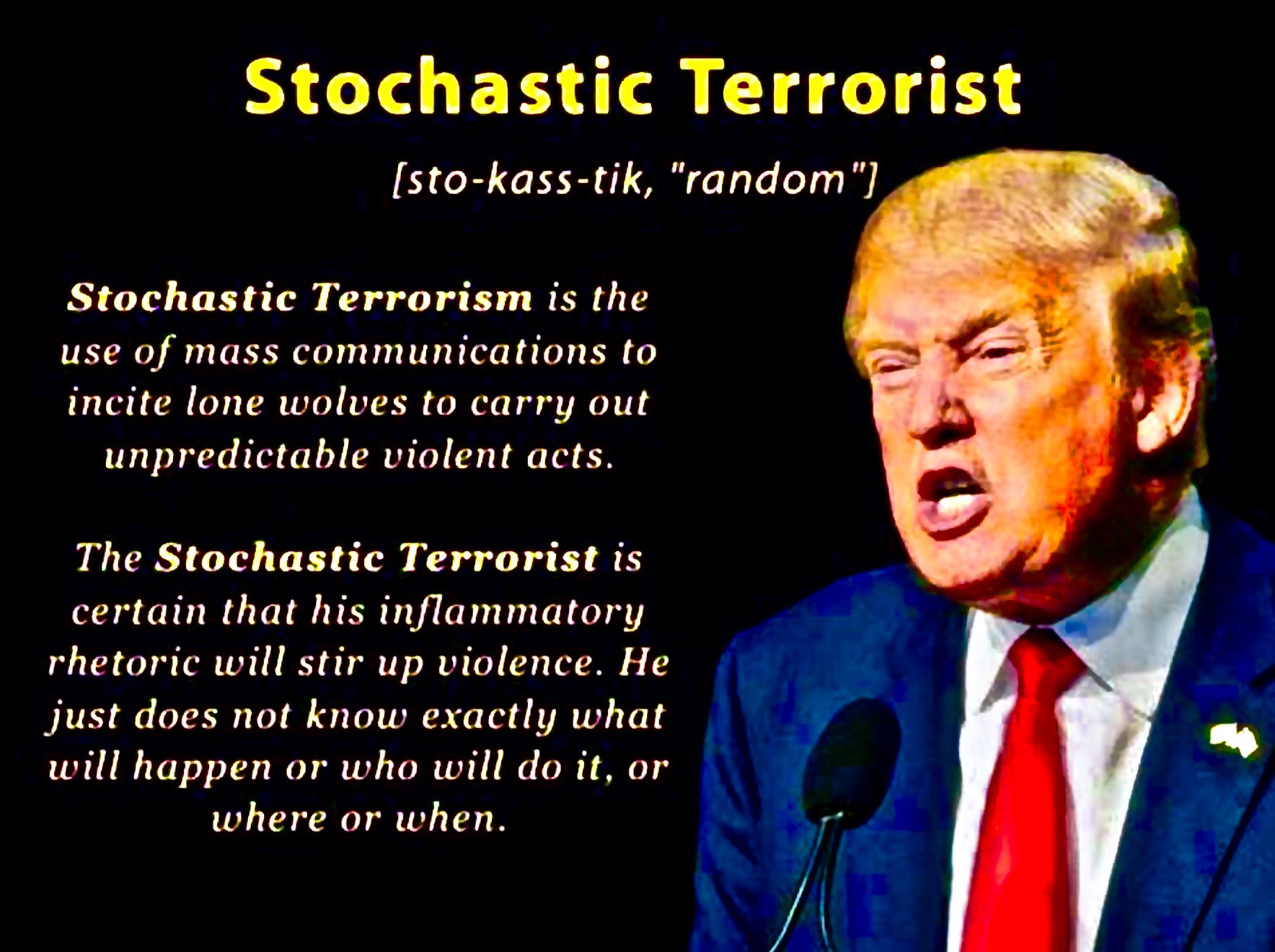 Since the recent massacre in Buffalo, New York, the topic of stochastic terrorism has again entered the spotlight. Right-wing crazies are being whipped into action – albeit perhaps unintentionally in the pursuit of ratings and political support – by the language of right-wing media hosts (most notably, Tucker Carlson).
The outrage caused by this incident has led many to ask if there is a way to hold Tucker Carlson and others of his ilk, legally accountable. In other words, can these people be arrested on charges of stochastic terrorism (meaning inciting violence through their broadcasts)?
I looked up this topic just a little while ago, and found some potential answers to this question. There is some pertinent legal precedent for arresting people for inciting violence. This is in fact among the exceptions to the First Amendment. That is the good news.
The bad news is that the law makes this exception rather specific and narrow.
In the case, Brandenburg Versus Ohio in 1969, the Supreme Court ruled that a person could only be arrested for inciting violence if it was a specific appeal to cause violence (Brandenburg v. Ohio – Wikipedia). It does not apply to abstract or ambiguous speech. (In the Brandenburg case, a KKK leader was arrested for inciting violence against Black people with his hateful speech.
His conviction was ultimately overturned by the Supreme Court because he did not give specific directions to anyone to attack Black or Jewish people; thus the Supreme Court helped protect stochastic terrorism in this decision, that continues to kill people of disadvantaged groups such as African-Americans.)
The upshot of this decision is that the Supreme Court tightened the conditions for making violence-inciting speech a crime, but did not eliminate such speech from being considered a crime, as long as it is specific enough to be pointed to as causing particular acts of violence.
With regard to the likes of Tucker Carlson, that unfortunately makes arresting them on charges of inciting violence, very remote when they talk about such things as "replacement theory," or whatever else people like these talk about on their shows. However, arresting Donald Trump for inciting violence at his January 6th rally, seems much more feasible. Still, it seems unlikely, and if law enforcement tries to do so, he can claim that he didn't mean for any violence to occur – a claim which I think he has already made although that is probably another of his multitude of lies.
Another situation in which this kind of law may apply, is to online speech which is specific enough to cite as being a cause of a particular violent incident. In the case of Payton Gendron, he did apparently post online materials which were seen by others, that was very specific to his crime.
Also, those who saw this information, including moderators of these forums, not only failed to report it to authorities, but likely aided him in his planning of the crime. In this case, I think these crazy, right-wing forums and many of their participants, may truly be in major legal trouble going forward. If so, at least that is a start, and something to be thankful for.
However, I do think that Congress should pass a law forbidding any sort of stochastic terrorism, and the sooner, the better.