"The political processes of the country had worked, admittedly in a rather unusual way, to avoid a serious crisis," Rehnquist said.
If one takes Rehnquist's "good-for-the-country" rationale seriously, that means the U.S. Supreme Court was ready to award the presidency to the side most willing to use violence and other anti-democratic means to overturn the will of the voters.
-Robert Parry
Least we forget.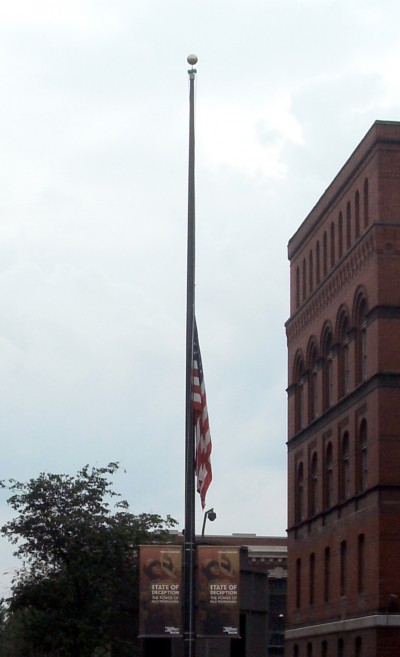 Today was THAT day: ten years ago the Fascistic Supreme 5 decided to end our representative form of government and crown Junior for 8 years. Wearing black is very appropriate. Free speech bought and therefore owned by corporatists; letting the Reich Wing and their Goebbels propaganda machine-media hold us hostage is not.
And inside the Bush aides, after crossing state lines to intimidate those involved in counting the votes, were rioting, pounding on the walls, assaulting people: kicking, punching and otherwise harassing them verbally. They were rewarded for this riot by the Fascistic Supreme 5 and those who agreed to stop the count.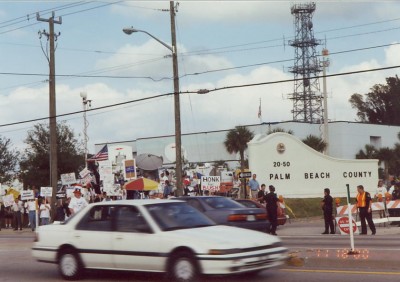 PROMISE US, MR.O. NO MORE COMPROMISING WITH TRAITORS AND THEIR PROGENY, OR ENABLING THEIR RETURN TO POWER.