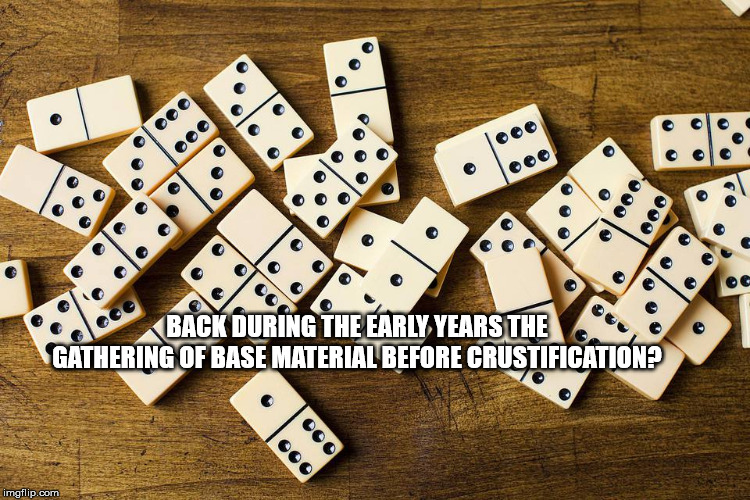 I thought it would be fun to republish one of my columns from the earliest years. Minor editing for clarification and because spellcheck really sucked back then. The squirrels who did that were on a smoke break, and it wasn't tobacco. Published February 1975 while attending my second college: Plattsburgh State University, or Pee Suck, as some called it. The repeating quote is pretty much verbatim what I was told over and over again. And I was a LOT nicer back then. (Maybe?)
 Dominos was a smaller chain in 75. Its pizza has vastly improved. Still not a positive comment. In 75 my editor at Cardinal Points told me he asked the manager at Dominos not to sue Cardinal Points. That manager said, "Why should I sue you? I have had a lot more people try my pizza since you published that."
 So am I partially responsible for a now nationwide culinary abomination? God may never forgive me.
 Once upon a semester a scribe came to PSUC. He had visited many other colleges and wished to find a university free from bureaucracy. To Scribe a perfect college would be considerate of students. It was presumed by our hero that such a college should nestle among friendly locals and commerce that was equally kind.

 The Brassiere Office, after Scribe stood in line for a decade, demanded new students must pay for food service. Scribe noticed that this would cost him $315. (May seem strange, but a lot in those days) When he suggested for that price he could have just eaten out every day they recited the school motto our hero heard so often, "This is not our problem but yours. Students are merely guests."
 Scribe decided to go ahead with dorm life for the first year anyway: after all money grows on parents. (Actually I paid my own way with a little help from one brother.)
 Settling into his 'new' hole in the wall Scribe decided he was hungry. Dominos was offering two free quarts of Pepsi with a pizza. The delivery man arrives minus the soda. He refuses to go back. (Eventually they told students if they insist they would go back, but either way students would never would get the soda. You could hear them do this as they delivered pizzas to rooms all the way down the hall.)
 Scribe wrings the pizza man's neck. But the response was oddly familiar: "This is not our problem, it is yours. Students are merely guests in Plattsburgh." After that Scribe munched Pepsi-less on a piece of cardboard-like crust sprinkled with glue like cheese and a sauce to rival Chef Boyardee. Some dare call it 'pizza.' Read more